Hotel Rawal Kot, Jaisalmer
About Hotel:
Overlooking the town of Jaisalmer, Hotel Rawal-Kot is the perfect combination of modern comfort and fairytale medieval charm. Perched above the town and seemingly rising out of the rocks, the hotel offers postcard-perfect views of the 12th century Jaisalmer Fort as well as the setting sun. The Hotel Rawal Kot has been recently taken over by the Taj Group. Inspired by the havelis of yore, the hotel's design offers a palette of local colors, materials, and fabrics
Rooms at Hotel Rawal Kot are well equipped, with all modern comforts and requirements. A close of knit team of highly efficient and intuitive staff is at your service round the clock. Drawing from the concept of a traditional Rajasthani haveli Hotel Rawal Kot has numerous terraces providing a spell binding vista. A soothing dip in the tastefully located swimming pool allows guests to watch the Jaisalmer Fort change colours from sunrise to sunset. On offer in the restaurant are international and Rajasthani favourites, and yet another breathtaking view of the Jaisalmer fort.

To enhance the guest experience, Hotel Rawal Kot organises Jeep and Camel Safaris to the picturesque sand dunes at Khuri and Sam villages. To give guests a close up experience of Rajasthani arts, culture and heritage, Hotel Rawal Kot also arranges folk dances and music by the poolside. In case guests request the hotel could also make arrangements for a tented camp tucked into the shadow of the sand dunes a little distance away from Jaisalmer. That is an unmatched experience.

Accommodation :
Rawal Kot Hotel offers 31 double rooms including 28 air-conditioned rooms and 3 non-air-conditioned rooms. The room facilities include ironing board and butler service.

Facilities:
Car Hire Service,Currency Exchange, Doctor-on-call, Express Laundry/Dry Cleaning, Travel Assistance
Recreation:
Guests can take advantage of our recreation activities for irresistible fun and relaxation.

Camel and Jeep Safari
Folk Music and Dances
Tented Accommodation on Sand Dunes
Swimming Pool
Gala Dinner on the Sand dunes
Contact Seema 0-9891458220/ Anand 0-9811193634/ (10 AM-8PM) EMAIL us for bookings and packages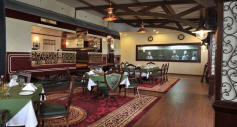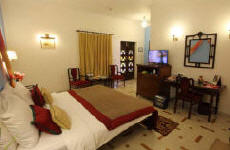 Contact Anand 0-9811193634/ Seema 0-9891458220
(10 AM-8PM)
EMAIL
us for bookings and packages

Stay Package Deluxe Rooms Rs 5000/- per couple per night with breakfast (taxes extra)