Having got used to living in luxury with all modern facilities, it may seem a challenge to live in a camp or tented accommodation with just the basic minimum. Believe me though, it is real fun too, and the camps have the advantage of being pitched at just about any place and be very close to the nature. Camps teach us how to make the most of bare minimums, be eco friendly and protect the nature. The basic concept of camps is to take nothing from nature,( flowers, plants, fruits etc.) and give nothing, (plastic bottles, wrappers, plastic bags etc.)
Different camps around Delhi have different level of comforts, also the kind of tents available for living may vary from alpine (most basic) to Swiss deluxe ( with attached bathrooms and all facilities. Toilets in camps may be separate or attached and may be sand pit or flush type. Some camps have just the floor bedding while others have beds and all. Most are in forest areas with lot of green trees and shade all around.
Apart from the different experience of camping, the real fun is the variety of activities one can do at the camp. Go for rock climbing, rappelling, nature walks, jungle safari, river crossing and much more.
Various camps options around Delhi are at
Camps at Rishikesh provide white water rafting and are situated on the white sand beaches near River Ganga. (Read on..)
Camps at Damdama, just 50 km from Delhi, across the lake these adventure camps are ideal if you do not have time to go far. Great to go especially in winter for the day or overnight.
Camps at Rani Chauri, Tehri 300 km from Delhi, are situated in Apple orchards surrounded by pine and deodar forests with great views of the snow capped Himalayas. Activities include rappelling, trekking, group building etc.(Read more...)
Camps at Chail, Himachal Stay close to Chail around Apple Orchards and enjoy adventure activities. (Read on....)
Camps at Parkwoods, Shoghi Situated near Shimla, Parkwoods provides a combination of swiss tents and cottages with lots of activities.
Camps near Dhanolti/Kanatal in Uttaranchal.
Camps at Chakrata near Dehradun
Camps at Jayalgarh near Rishikesh
Camps at Mukteshwar, Uttaranchal are situated 340 km from Delhi at a height of 3000 m and provide rappelling, trekking, nature safari and a lot more.
Camps at Saat Tal are situated near the Saat Tal lake, around Nainital with a lot to do around the camp. The activities provided are rappelling, trekking, valley crossing etc.
Contact Seema 0-9891458220/ Anand 0-9811193634/ (10 AM-8PM) EMAIL us for bookings and packages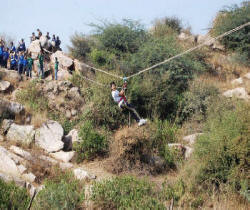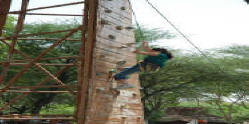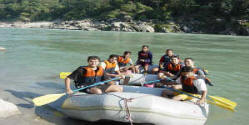 Contact Anand 0-9811193634/ Seema 0-9891458220
(10 AM-8PM)
EMAIL
us for bookings and packages

Stay Package Rs 2000/- per person night with breakfast,lunch,dinner (taxes extra)

Get special adventure package for individuals and groups