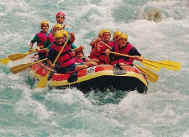 Rishikesh
Nothing beats the rush of adrenaline one gets while doing white water rafting at Rishikesh. Beautiful camp sites by the Ganges on white sands, adventure activites, starry nights and more...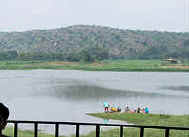 Damdama
The closest place to do some adventure near Delhi. The Damdama lake with Aravali ranges gives one a lovely place to do some trekking, climbing an artificial wall and cross some obstacles on the way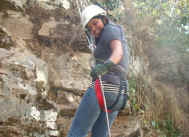 Shoghi
Oak Wood Hamlet near Shimla gives you a choice of tents, bamboo huts and mud cottages for accommodation and adventure activities like rock climbing, rappelling, obstacle course etc.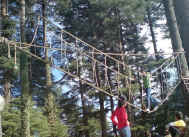 Dhanolti/Kanatal
Located between Kanatal and Dhanolti these are deluxe camps. Go for rock climbing, trekking and much more. 7 hrs drive from Delhi. You can travel as an indivdual or a group.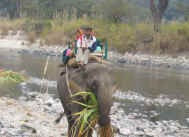 Corbett
Jungle Safari, rafting during monsoons, trekking, rock climbing, river crossing and much more. Corbett provides a lot of adventure for the individual and groups.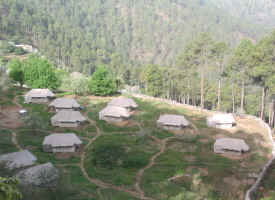 Chakrata
Set among the step farms near Chakrata, the Camp are located at a height of 1900m overlooking the Valley offering breathtaking views of snow-capped Himalayan peak on a clear day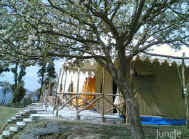 Chail
Located near Chail, Himachal in Apple Orchards Jungle Camps provides a choice of deluxe tents and cottages along with some great adventure fun.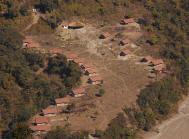 Haridwar Rajaji
Enjoy these Luxury Cottage tents near Haridwar Rajaji National Park in dense forest area near a riverbed. Go for trekking , bird watchin, and visit the Chill Wild Life Sanctuary
Plan Your Adventure Trips with Around Delhi Holidays
Planning a holiday with us is as simple as it gets.
Click on the options above and go through the details and snaps.
Choose a adventure place of your liking
Call us to book and we give you a free delivery of vouchers and payment collection
Why book through Around Delhi
AroundDelhi.com has a human face to it, you are not just booking through a computer which does not understand your needs but through personnel who will help you decide by giving all the information required. Also we have visited more than 90 % of our hotels and recommend it only after visiting and take regular feedback from the clients. In case of any help about your booking you may reach the specific person you booked through. We give you a personalised service at no extra cost which you will remember for a life time.
We R Just A Call Away Call Seema 9891458220/ Anand 9811193634 (Delhi) (10 AM-8PM) or email us at arounddelhi@gmail.com